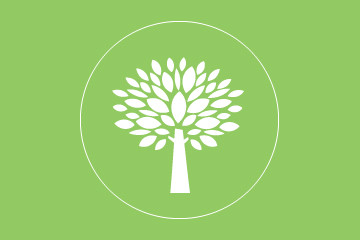 We all have a duty to maintain the trees on our property to a safe condition and we are here to help you do that. We are happy to advise you on the most appropriate service to meet your requirements while maintaining the best health of the tree. Following your initial enquiry, we offer a …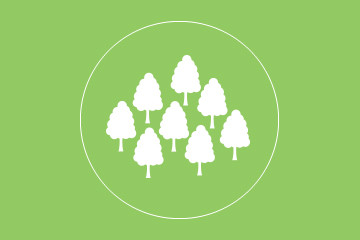 We are able to help and advise on all aspects of woodland management including habitat creation, biodiversity within the woodland and ecological surveys. We also specialise in small-scale forestry operations with our quality hand cutting service, ground preparations and planting. In addition, we can help to improve your timber yield and measure the quantities of …
We moved into our new home two years ago and we have used Hampshire trees many times to help us bring the overgrown garden back under control after years of neglect. From the beginning Callum has demonstrated a wide knowledge of tress and their diseases. Noticing external signs of internal rot, his recommendation to fell large oak trees situated close to the house in the autumn of 2013, helped to avert a potential catastrophe during the extreme weather of that winter.
Clare Cook
Callum and his team have worked for me over the last 6 years doing all our hedge work and removal of dead trees. He has been 100% reliable, quotations put together at very reasonable prices,very hard working with a cheerful manner, no job to small. I would thoroughly recommend using Hampshire tree and Garden services.
Guy Nightingale
Thank you for a very professional job, your knowledge of trees is second to none and your team do as good a job cleaning up as they do maintaining the trees and garden. A pleasure to do business with you.
Mike Barron
We have been very happy with the work that Callum and his team have done for us: they have a professional attitude; they arrive promptly, work hard and tidy up afterwards. We will certainly use them again.
Andrew & Kay Hunter Johnston
Callum Kilby and Hampshire Tree & Garden have helped me in my own Hampshire garden for the past three years; they have helped to bring under control the overgrown hedges surrounding our property and now provide the annual maintenance, they have helped clear areas for new planting, and they have helped in bad weather clearing fallen trees from our lane. I recommend them to my own clients in north Hampshire as they are reliable, helpful, and quick to respond to any enquiry.
Rebecca Smith, Rebecca Smith Garden Design
From the moment we contacted Callum through to completing the tree work the experience was truly first class. Callum was able to visit us on the day we first contacted him to provide expert advice & a competitive quotation. We were surprised how quickly he was able to book us in and the tree work undertaken was exactly what we wanted. The team on-site were very courteous and all the debris was cleared immaculately. We would recommend Callum & his team to anyone. Thank you.
Adrian Blizzard
Hampshire Tree and Garden ,have always proven to be honest reliable and very good value for money on the numerous times we have used them .In these time and in this industry it it not always a good thing to recommend any body but these guys have never let us or our clients down ever ,and we would not hesitate to use them in the future
D J Jones. D J Jones &Sons
Callum Kilby has undertaken a significant amount of tree and estate management for me over the past 7 years. I have found him to be reliable, personable, efficient and knowledgeable. Callum offers wise advice, understands his profession and carries out his work carefully and safely. He also demonstrates a commitment and responsibility to his local community, regularly moving fallen trees from Wyck following winter storms at all hours to allow access to the houses, and ensuring the welfare of many of the residents. I would have no hesitation in recommending him to any client, and would be pleased to provide a telephone reference if required.
Sarah Nicholas Greenbank
Friendly, reliable and trustworthy service offering value for money. High standard of work and always talks you through the options available.
John Gilbert
Why Choose Us


WE ARE LOCAL
Hampshire Tree and Garden is your local tree specialist providing a professional and reliable service in Hampshire and the surrounding counties.



DOMESTIC & COMMERCIAL
Our amiable tree surgery team works with both domestic and commercial clients and is able to take on any size job.


WE ARE FULLY QUALIFIED
Our experienced staff are fully qualified and insured. We carry with us a portfolio of insurance documentation and certificates, which you are very welcome to view; just ask one of the team and they will be happy to talk you through this.
Who We Are?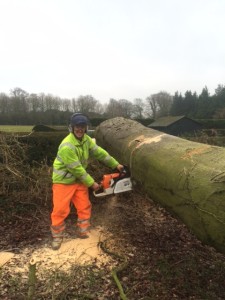 We are a dedicated and friendly team of arboriculturists who thoroughly enjoy the work we do. We take pride in the quality of our workmanship and enjoy using our skills and knowledge to help our clients. We pride ourselves on delivering straightforward, high quality forestry and arboricultural services, which are fantastic value for money.
We strive to maintain the highest standards while exceeding client's expectations at all levels.
Working within the local communities to protect our future now whilst offering support, value and advice to each and every customer.